Markets and consumer trends change from year to year and generation to generation, but you don't have to take our word for it. Recent earnings reports have been filled with warnings and worry, though there is room for hope as established food and beverage categories change and new opportunities for growth emerge.
Whether you want to know what to look our for in the U.S. or globally, clues can be found in recent reports from some of food's biggest public companies. Here are five of the most noteworthy trends that showed up as CEO's explained what to blame and what to expect as the year wraps up.
1. COLD CEREAL IS LOSING HEAT
Companies impacted: Kellogg Company and General Mills
(Image credit: morgueFile user Alvimann)
The U.S market for breakfast products is the Wild West right now, and traditional cold cereals are suffering. Kellogg Chief Executive John Bryant called growth in his company's cereal category "disappointing" for Q2, as its morning foods unit overall stomached a 3.3% sales decline. General Mills experienced similar results, taking a 2% revenue hit in its cereal division.
So where are breakfast-eaters heading in search of alternatives? On-the-go breakfast options that are hot and easy to prepare are the new must-haves for breakfast providers, who have to compete with McDonald's and Taco Bell. This year, Kellogg has certainly acknowledged that shift, rolling out breakfast shakes and hot cereal offerings to diversify its morning lineup.
2. SOFT DRINKS ARE SUFFERING (IN THE U.S.)
Companies impacted: The Coca-Cola Company, PepsiCo Inc.
(Image credit: morgueFile user xenia)
The cola wars aren't what they used to be in the U.S., and nobody knows that better than the makers of Coke and Pepsi. In North America specifically, soda consumption has fallen for eight straight years, The Wall Street Journal reported, and it made a difference for the two beverage giants.
North American volume declined 1% in Q2 for Coca-Cola, all thanks to a 4% decline in sparkling beverages that offset a 5% growth in volume for its still beverages, Chairman and Chief Executive Muhtar Kent explained in the company's earnings call for the quarter.
Meanwhile, PepsiCo had its own Q2 problems, experiencing a 2% net revenue drop (compared with the same quarter a year earlier) in its beverages segment in the Americas. Despite opportunities overseas, activist investor Nelson Peltz even went as far as to say PepsiCo should cut ties altogether with its beverage business and concentrate on snacks.
3. WEATHER MATTERS
Companies impacted: The Coca-Cola Company, Heineken and Nestlé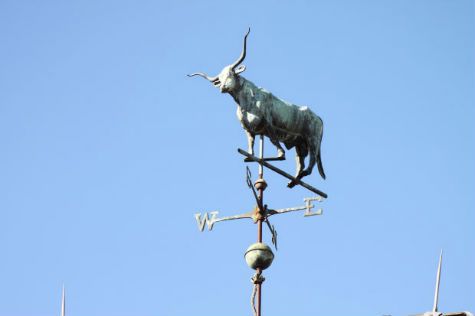 Complaining about the weather may be useless, but for Coca-Cola, Heineken and others this year, temperatures across the globe prompted finger-pointing.
Coca-Cola was "faced with unusually widespread wet and cold weather conditions across multiple regions, including North America, across Northern Europe and India, although which impacted the entire industry," Kent stated in Coke's  Q2 earning's call.
Heineken also blamed cool conditions in Europe, although "warm summer weather in Europe" did help the company to improve volumes in July, according to Jean-Francois van Boxmeer, Heineken's chief executive.
4. PEANUT BUTTER IS WINNING RIGHT NOW
Companies impacted: The J.M. Smucker Company and Hormel Foods
(Image credit: Food Dive)
Hormel's net sales of grocery products when factoring in Skippy products increased over its previous year's Q3 results by 25%, the company reported. Want to know why they bought one of the world's most famous peanut butters last year? Check out their report. If you exclude Skippy products in the grocery products category, segment sales were flat when compared with the year before.
J.M. Smucker, meanwhile, got a hand from its own peanut butter brand, crediting Jif's performance for Smucker's 4% consumer goods volume gain in the most recent quarter compared with the same period the year before.
"Our price declines, a successful execution of our jar downsizing, the contribution of new products and the ongoing brand building support, all contributed to Jif's performance," President and COO Vincent C. Byrd said during his earnings call.
5. 2013: NOT THE BEST YEAR FOR BACON
Companies impacted: Hormel Foods and Kraft Foods
(Image credit: morgueFile user earl53)
Record highs in pork prices didn't escape the attention of bacon brands over the last few months.
"Higher pork input costs squeezed margins for our retail value-added products, particularly bacon, decreasing our Refrigerated Foods segment results during the quarter," Jeffrey M. Ettinger, chairman of the board, president and chief executive officer at Hormel said, reporting his company's most recent results. Refrigerated Foods took a hit for the quarter, with a 26% decline in profit that the company hanged on its bacon woes.
Of course, some bacon sales may have just happened a little earlier. As Kraft pointed out in its Q2 results, an early Easter meant early shipment orders, which in turn led to low bacon volume for their latest earnings period.
Still, you have to hand to Kraft. they did do their best to promote bacon as luxury Father's Day gift alternative this year.
---
Would you like to see more food and beverage industry news and information like this in your inbox on a daily basis? Subscribe to our Food Dive email newsletter! You may also want to check out Food Dive's look at 5 food startups with big plans for ingredients.